1749-1800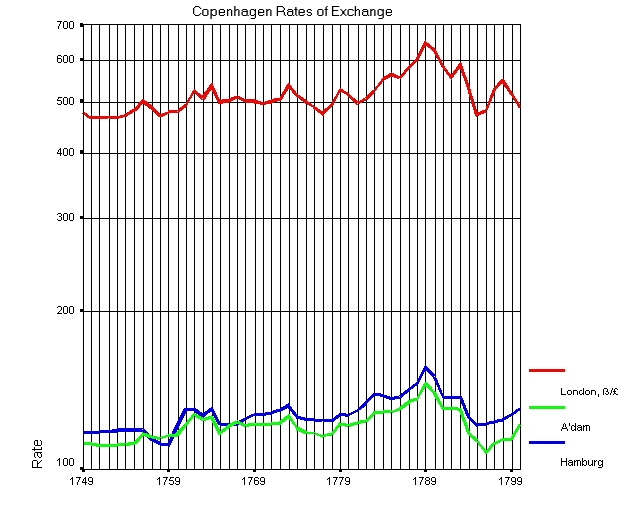 Source: Table IV p 78-103 in Friis, Astrid and Kristof Glamann: A History of Prices And Wages in Denmark 1660-1800 , vol. I, London, New York, Toronto 1958.
London rates: two-month bills.
Amsterdam (current) and Hamburg (banco) two-week bills.
London in ß current/£ Sterling - Amsterdam and Hamburg par values =100.
Par values:
1 Dutch Rijksdaler current (à 50 stuivers à 8 duit) = 1 Danish Rigsdaler
1 Hamburg Reichsthaler banco (à 3 Mark à 16 Schilling) = 1 Danish Rigsdaler.